Roxy Strap-on Phone Sex
Toll Free: 1-888-824-2598
---
Hello cum dumpsters, I am your strap-on Mistress Roxy, the dominant Strap-on goddess that you will obey and worship or be punished painfully. Would you like to be my pretty pet and worship me, my sissy boy slut or my little bitch? I have 8 inches of hard strap on just waiting to gag you and fuck your girly lipstick covered mouth. Call it a strap on if you want but you know what you want is a big, thick hard throbbing cock. Isn't it about time you succumbed to your true desires and to have me guide you to dress you up like the sissy fag boy you are deep down You need not feel guilt it is a natural part of who you are, the guilt is not embracing your sissy side. Continued...
Strap-on Phone Sex:
Roxy will Fuck Your ass Hard With Her Big Strap-on Cock
---
More Strap-on Roxy Pictures
Call Strap-on Roxy Now!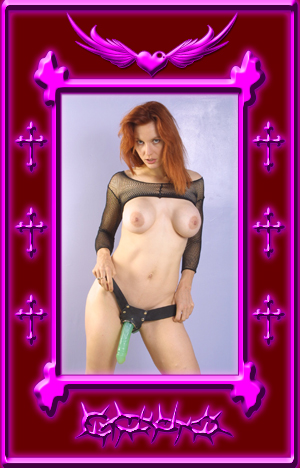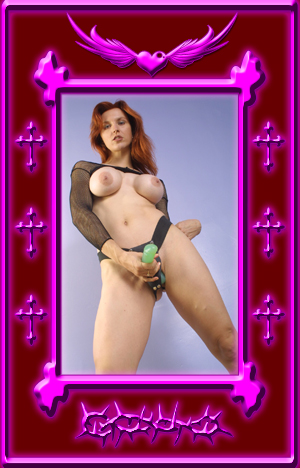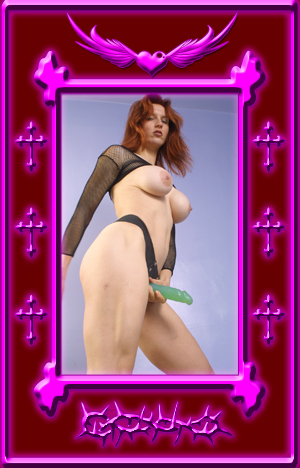 You know you are dying to try on that long blonde wig you saw in the adult toy store today. Go to your wife's lingerie drawer and pull out a pair of pink satin thong panties, bra and stockings. Now, get dressed for me, sissy boy slut! All we need now is a choker that says I love to suck cock. Well? You do, don't you bitch? Is that big clit making wet spots in your panties? My poor little fuck toy really needs a thick hard throbbing cock! Afraid your wife will find out you are a little dick sucking cock lover? I won't tell if you do exactly what I demand of you. It's time for me to pimp out those pretty cock sucking sissy lips and that pretty round virgin ass. I wonder how many men you will suck and fuck for me no matter what the pain you endure at first. It's unhealthy to suppress these feelings and you will be doing your significant other a favor by expressing this side of yourself guilt free. There are more of you than you realize, and it is the suppression of the sissy that ends the day to day relationship's you also desire. Continued...
---
Call Strap-on Roxy Phone Sex
Toll Free: 1-888-824-2598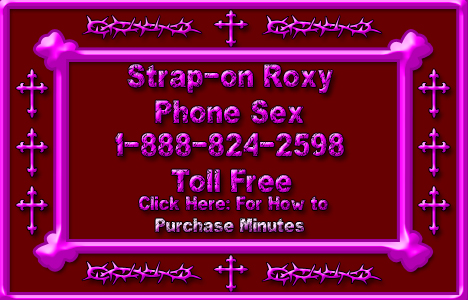 Roxy is a Fit Redhead with a Big Strap-on Cock
---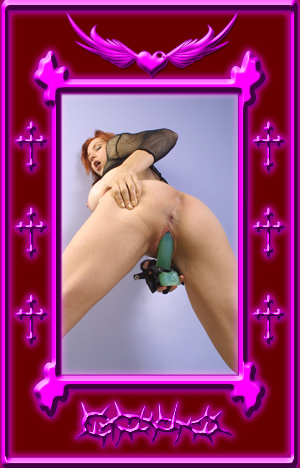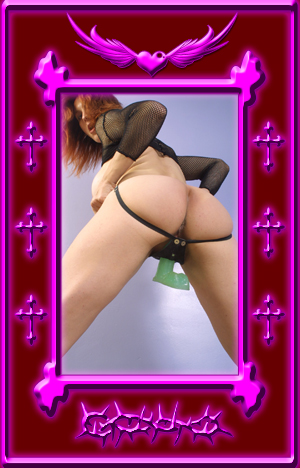 My friend manages the adult book store you park in front of every day and had that uncontrollable urge to go inside, but you are too scared. For a wet, sloppy blow job he will direct all the customers to your booth. It has 4 glory holes just perfect for you to get your cherry popped. Give me a call, and we will explore who you REALLY are and that sissy boy that your wife or girlfriend may not understand. Your cravings are okay, it's just not that every woman would understand the needs you have and everyone has a right to explore their depraved desires. So feel free to trust me, as long as you obey your demanding mistress and worship her body, mind and her strap-on cock.

Strap-on Roxy can process your minutes purchase over the phone. Purchasing over the phone Roxy can process VISA, MASTERCARD, DISCOVER, and AMERICAN EXPRESS and GIFT cards. View the details by clicking Purchasing Minutes. You will also find a detailed description of how the charges appear on your statement, who we use to process, and more...
---
© BKH No Taboo Live Phone Sex (12/31/2012)
No Taboo Live Phone Sex has been in business since 2005 because we provide a quality customer experience and guarantee our Phone Sex Operators are the BEST in the business! They understand all fetishes and fantasies no matter how depraved it is, because they know it's about your satisfaction and getting your fantasy the way you need it to be.