MILF Jeanelle Phone Sex
Toll Free: 1-888-483-5639
---
I'm Jeanelle. You know me. You've been watching me. Well, I've had my eye on you, too, and thinking about you and how hard your cock is getting just makes my pussy dripping wet. I've always pretended to be the good girl when people are watching, but when they're not, I can be as nasty I want to be and do whatever damned thing I want to do. I used to be married, but that's no fun if you let it crimp your style. I sure didn't. Little did my husband know… I divorced him when he had an affair with a college student after the kids left home. I got everything I wanted because they thought I was such a poor suffering wife. It's ok to laugh, I laughed my way straight to the bank. Of course, he had no clue, and still doesn't. He didn't even get to keep the college student. A little secret between you and me; she likes older women and pussy better than losers like him. She was fun! Continued...
MILF Jeanelle Phone Sex:
This MILF has Nice Tits and Hot Tan Body
---
More Jeanelle Pictures
Call Jeanelle Now!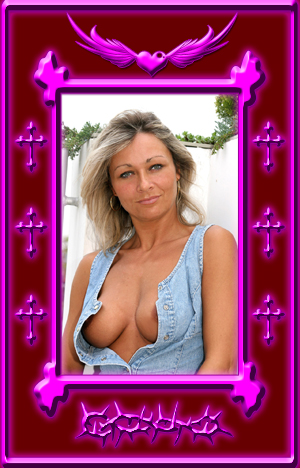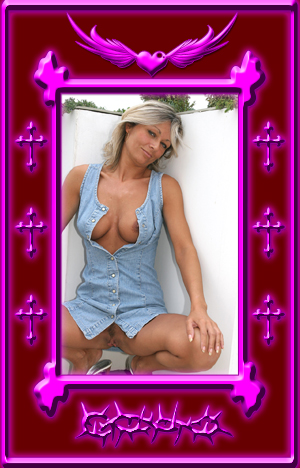 I'll be your mommy or your naughty aunt, or the older woman who lived next door to you when you were in high school. I'll be that hot teacher you've always lusted after, but only in your dreams... until now. Remember how you used to feel, looking at my long legs, my stockings, my heels, that short skirt. It was all you could do to keep from stroking that cock right there in the classroom!, Or did you stroke it when no one was watching you, naughty boy? You did that? You bad boy, maybe you've earned yourself a spanking! Maybe you don't want to fuck me. Maybe you want me to fuck you. I've got a strapon with your name on it. Come to momma, baby. She's got a big surprise for you. You'd better take your hand off your cock and call me RIGHT NOW!" Continued...
---
Call MILF Jeanelle Phone Sex
Toll Free: 1-888-483-5639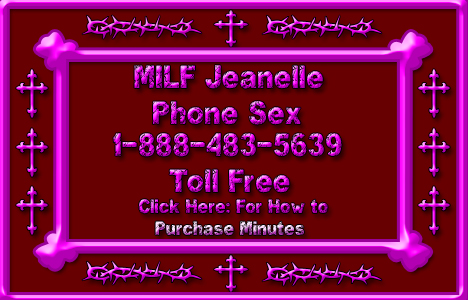 Jeanelle is a Hot Blonde MILF with Nice Tits
---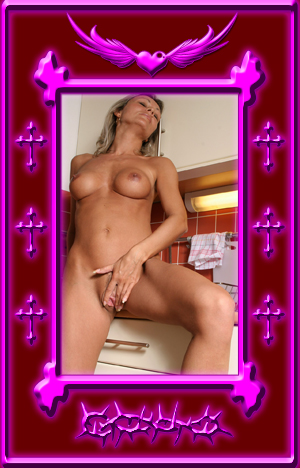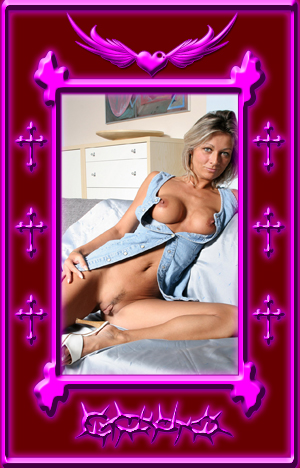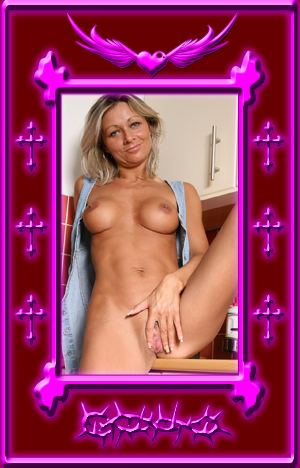 Now I can do what I want whenever I want it. Step right up and take a number. My pussy is ready and waiting. What do I like? I like younger guys, guys my own age, and older guys. I don't discriminate. I'm an equal opportunity slut. I even like girls! I like guys who treat me like a princess, take me out and spend money on me, but I also like a hot lay with some good-looking guy I just met. I'd love to suck that big fat hard cock of yours and make you moan and beg for more. I'll do for you what your wife would never dream of. I like anal, ride me and see! I've got a vivid imagination and fantasize about all kinds of sexual acts, sex in taboo places, or relationships that raise the eyebrows of uptight people. So bring it on gentlemen, I love role-play, age play, naughty teacher, nurse, fuck the nanny or the babysitter, or anonymous uninhibited sex with a stranger. Whatever your fantasy there is a very good chance I've explored it for real, or at least in my mind.

Jeanelle can process your minutes purchase over the phone. Purchasing over the phone Jeanelle can process VISA, MASTERCARD, DISCOVER, and AMERICAN EXPRESS and GIFT cards. View the details by clicking Purchasing Minutes. You will also find a detailed description of how the charges appear on your statement, who we use to process, and more...
---
© BKH No Taboo Live Phone Sex (12/31/2012)
No Taboo Live Phone Sex has been in business since 2005 because we provide a quality customer experience and guarantee our Phone Sex Operators are the BEST in the business! They understand all fetishes and fantasies no matter how depraved it is, because they know it's about your satisfaction and getting your fantasy the way you need it to be.