Rayne Domination Phone Sex
Toll Free: 1-888-667-2659
---
Hello Pathetic Bitches, welcome to my world of pleasure, and pain. There are no safety words with me, so don't even think you can beg for mercy or empathy, I have none to give you. I own your body, mind and soul and I will do as I please to gratify my sadistic urges. YOU WILL OBEY, OR YOU WILL PAY with humiliation and pain. The only mercy I may offer you is to let you lick my strap on before I shove it up your flabby, useless ass. Do you want to taste the cream from my perfect pussy? Get real, ass licker. The only cream you will taste is from your own tiny cock, when I have you on your back, your legs above your head, while I fist fuck your ass with my spiked glove. Continued...
Domme Rayne Phone Sex:
This Bitch Will Show You True Domination
---
More Domme Rayne Pictures
Call Domme Rayne Now!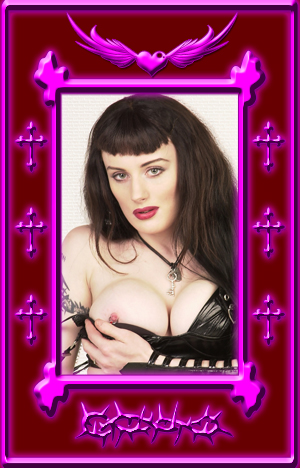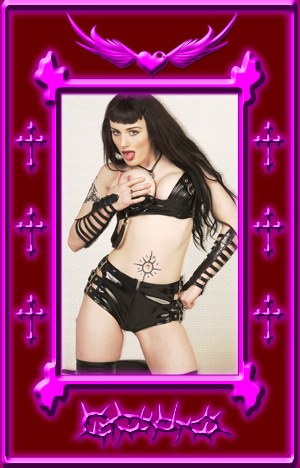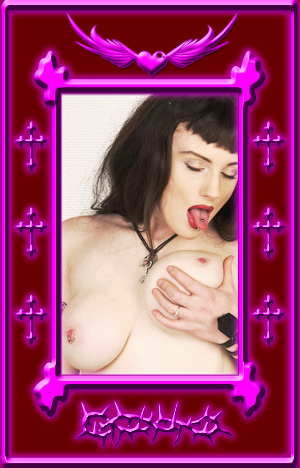 You will do everything I demand. You will be my personal toilet, I will dress you up and pimp you out like the whore you are, or beat your ass, cock and balls to a bloody pulp. When you dare to call me, be prepared and be scared. Do not make me wait, or ask you twice. Speak only when you are given permission like a good dog. Be a good boy, and I will let you lick my ass while I am fucking a real man. Whine or disobey, and I will throw you in the cold wet basement, chain you up and let all the other sex starved slaves have fuck your ass until it bleeds. You will spend your time without me hung from shackles, where the only thing preventing you from swinging back and forth is the huge dildo I have buried in your ass. Continued...
---
Call Domination Phone Sex
Toll Free: 1-888-667-2659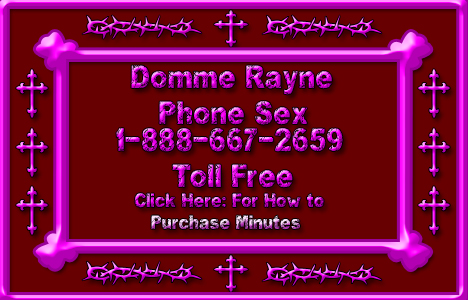 Rayne is a Hot Sadistic Domme
---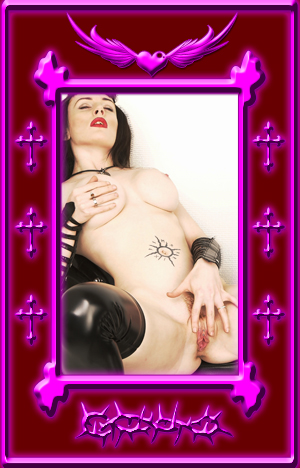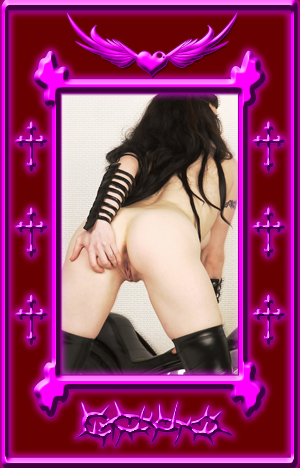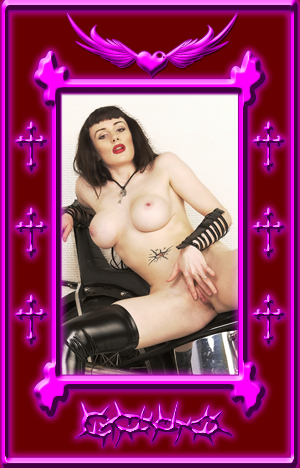 If you desire a sadistic dominatrix to explore your wildest, darkest fantasies, whatever they are, I will embrace them with you. If you think you can handle the darkness I will rain down on you, then call me but you better be prepared to take it like a bitch.

Domme Rayne can process your minutes purchase over the phone. Purchasing over the phone Rayne can process VISA, MASTERCARD, DISCOVER, and AMERICAN EXPRESS and GIFT cards. View the details by clicking Purchasing Minutes. You will also find a detailed description of how the charges appear on your statement, who we use to process, and more...
---
© BKH No Taboo Live Phone Sex (12/31/2012)
No Taboo Live Phone Sex has been in business since 2005 because we provide a quality customer experience and guarantee our Phone Sex Operators are the BEST in the business! They understand all fetishes and fantasies no matter how depraved it is, because they know it's about your satisfaction and getting your fantasy the way you need it to be.